Business and Human Rights Clinic
Become a corporate partner of the Business and Human Rights Clinic!
Objective
The Business and Human Rights (BHR) Clinic presents an opportunity for students to gain practical experience on corporate engagement with human rights. The objective of the BHR Clinic is to explore implementation strategies for human rights in corporate practice. Tackling real business challenges in the human rights context enables business students to apply theoretical concepts to practice and gain applied skills. Students develop their analytical skills, formulate concrete action steps, and learn to communicate their results to partners. These skills will be most important once they are themselves in roles that require managing human rights challenges in corporate practice.
Students currently work together in a small team over five months and will develop concrete solutions for a real-life human rights challenge that has been submitted by a corporate partner. Students interact with company representatives and gain first-hand insights into their perspective on human rights.
Challenge 2022/23
Companies interested in supporting the BHR Clinic and becoming a corporate partner are asked to pitch a relevant and exciting business and human rights challenge to the GCBHR and, if selected, support the BHR Clinic with a donation between 8'000 CHF and 20'000 CHF.
By becoming a corporate partner in the next BHR Clinic, companies will have the opportunity to work with a team of up to eight highly qualified master student from The Master in Responsible Management program at the Geneva School of Economics and Management.
Application Process for students
Students who are enrolled in the Master in Responsible Management program will be eligible to apply for the Clinic by submitting their CV and a short motivation letter.
Dates and Course Credit
The BHR Clinic commenced on November 1, 2022 and will end on April 1, 2023. The Clinic is an Institutional Project and contributes 6 ECTS for the master degree. All work is conducted in English.
BHR Clinic Workshop - 7 March 2022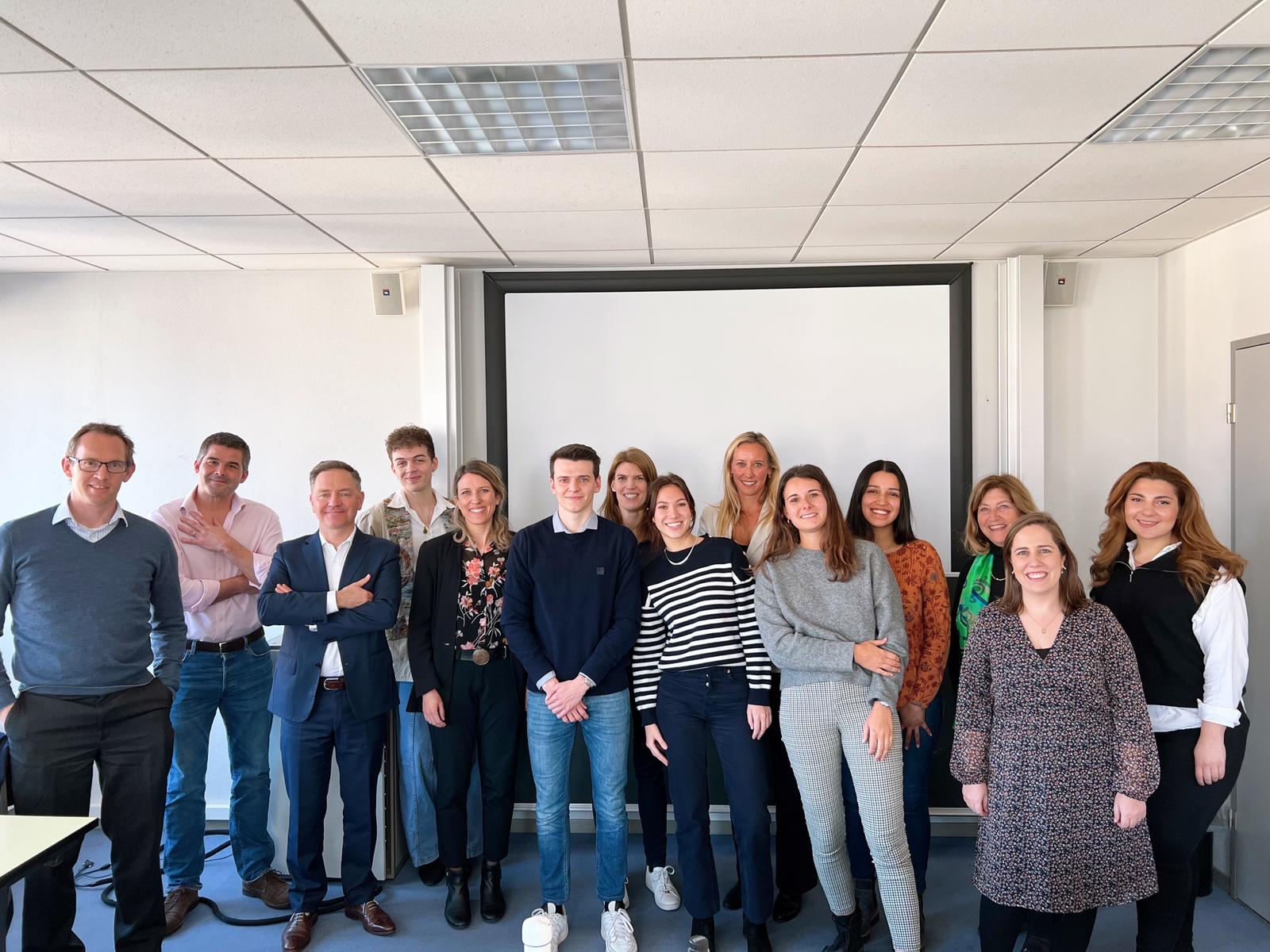 The first week of March marked a highlight for the BHR Clinic, when we conducted a one-day workshop to discuss the human rights training outlines that the students developed over the last months. We spent a very focused and constructive day with 17 participants at the University of Geneva, together with the team of seven students and the project leads from the GCBHR, four team members from Holcim (the corporate partner for this Clinic), and three guests, from ICoCA (an association specializing on standards in the private security industry) and from the GCBHR's Advisory Council.
We are proud of the students' work that has come a long way, from getting acquainted with the field of BHR in the security context, over drafting relevant case scenarios, to developing four full training outlines that will find application in practice. In the next steps, the students will iterate the training outlines and have been invited to co-facilitate a training of Holcim's staff in the coming months.