The Geneva Center for Business and Human Rights (GCBHR) was founded in 2019 as the first business and human rights center at a business school in Europe. Under the direction of Prof. Dorothee Baumann-Pauly, the GCBHR educates future business leaders and supports companies in developing business models that align profits and human rights principles.
ILO-GBSN-UNIGE Teaching Resources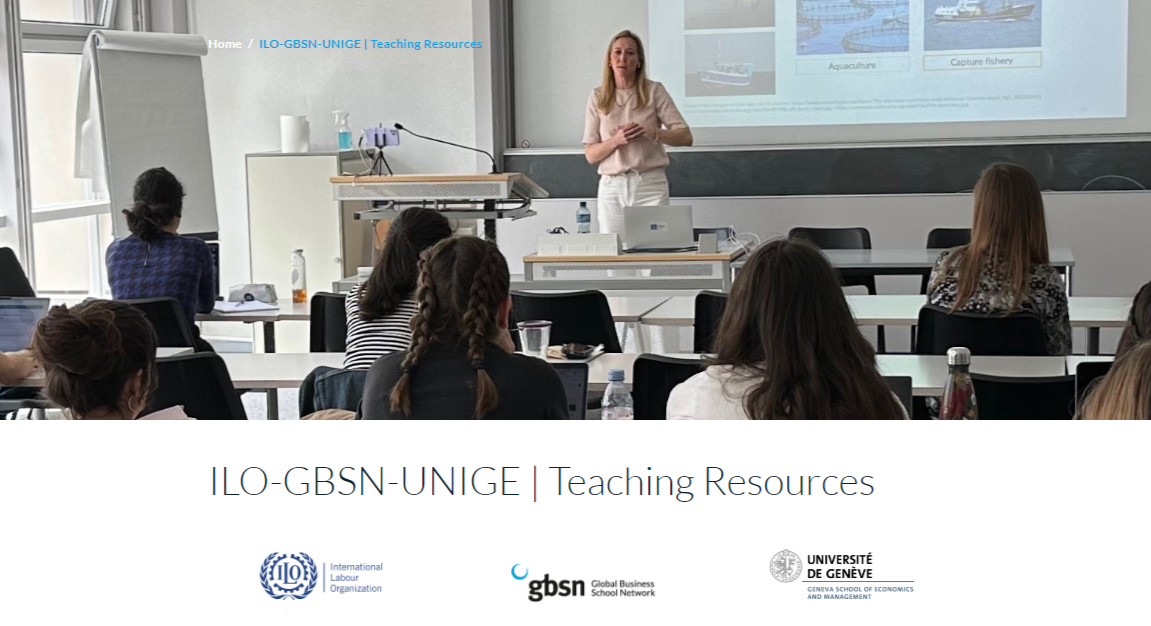 The International Labor Organization (ILO), the Global Business School Network (GBSN) and the University of Geneva have joined forces to advance the integration of labor rights into business school education.
Our open-access teaching resources are the result of an innovative collaboration between academic researchers and instructors from business schools around the world and ILO's labor rights experts.
Latest BHR Insights
The Business and Human Rights (BHR) Young Researchers Summit provides an international platform for young scholars in the field of BHR.

This annual meeting focuses on the advancement of human rights research and teaching at business schools.

This methodology encompasses 19 indicators to measure companies' due diligence performance in relation to security-related human rights issues.
Featured Insights
As part of Building Bridges Week, this panel discussion explores how to assess and draft transition plans that achieve the dual goals of both environmental sustainability and social justice.

This Financial Times' caselet authored by Michael Posner (NYU Stern Center for Business and Human Rights) and Dorothee Baumann-Pauly focuses on the human rights challenges in the cobalt supply chain.

This case study analyzes a transformational business model for sourcing natural rubber, developed by the French sneaker company Veja.