The Geneva Center for Business and Human Rights (GCBHR) was founded in 2019 as the first business and human rights center at a business school in Europe. Under the direction of Prof. Dorothee Baumann-Pauly, the GCBHR educates future business leaders and supports companies in developing business models that align profits and human rights principles.
Agreement to increase inclusion of labour rights in business school education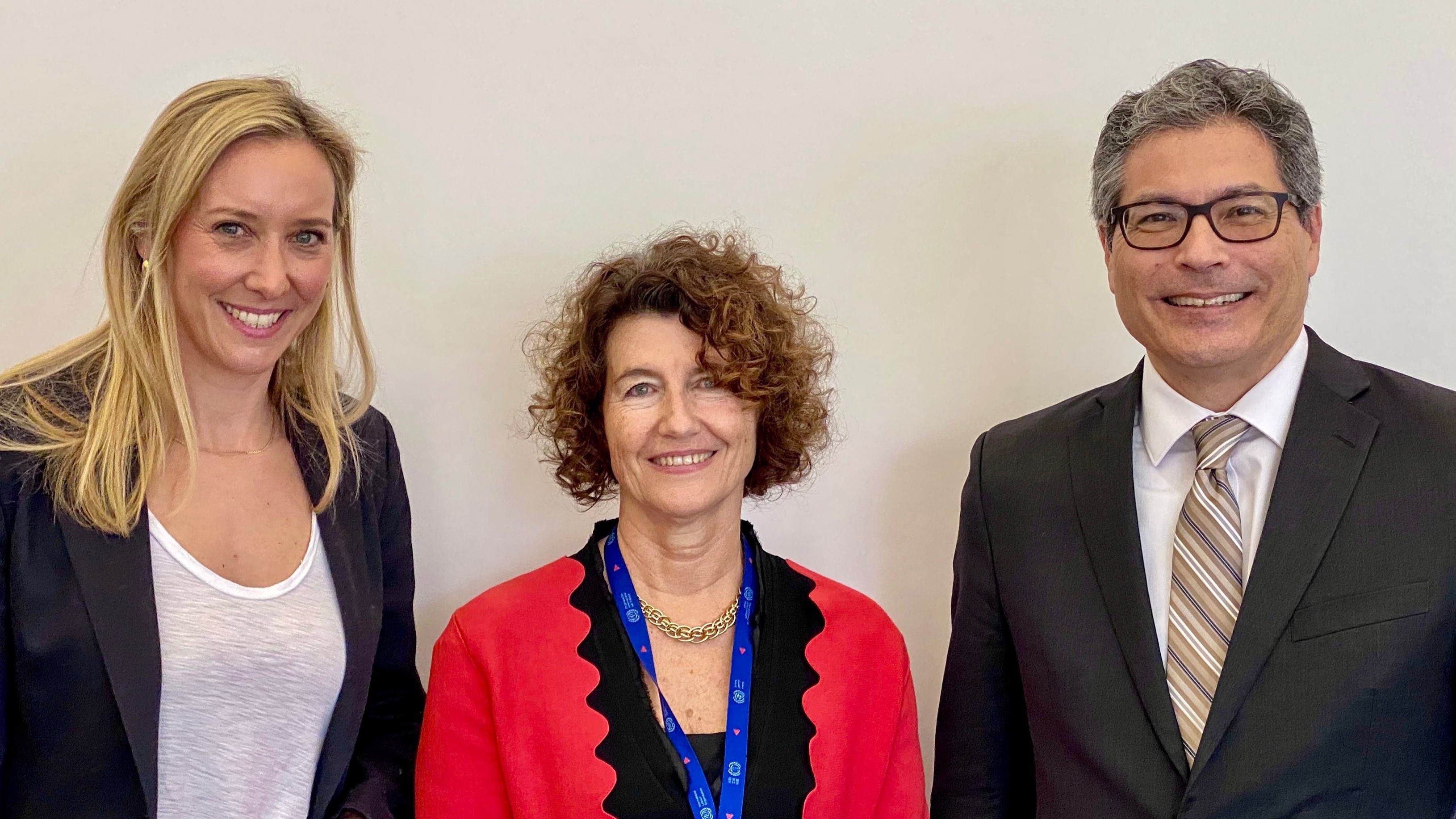 On Friday, 2 December 2022, the Geneva School of Economics and Management (GSEM), the International Labour Organization (ILO), and the Global Business School Network (GBSN) signed a Memorandum of Understanding to strengthen and expand collaboration on the inclusion of labor rights issues in business education.
Latest BHR Insights
The Business and Human Rights (BHR) Young Researchers Summit provides an international platform for young scholars in the field of BHR.

This online event will explore how human rights are integrated within sustainable finance, covering how to assess them, which tools are available at the moment, and how to collect data and measure impact.

On the second day of the ICC Supply Chain Forum, Prof. Dorothée Baumann-Pauly moderates a panel discussion on "Digitalization for Human Rights".
Featured Insights
This annual meeting focuses on the advancement of human rights research and teaching at business schools.

As part of GBSN Beyond, Dorothée Baumann-Pauly orgnanizes the plenary session titled "Multi-Stakeholder Action Towards the Business and Human Rights Agenda" on Nov. 8.

As part of Building Bridges, this panel discusses how banks currently address these challenges to advance human rights.