The Geneva Center for Business and Human Rights (GCBHR) was founded in 2019 as the first business and human rights center at a business school in Europe. Under the direction of Prof. Dorothee Baumann-Pauly, the GCBHR educates future business leaders and supports companies in developing business models that align profits and human rights principles.
Business and Human Rights Clinic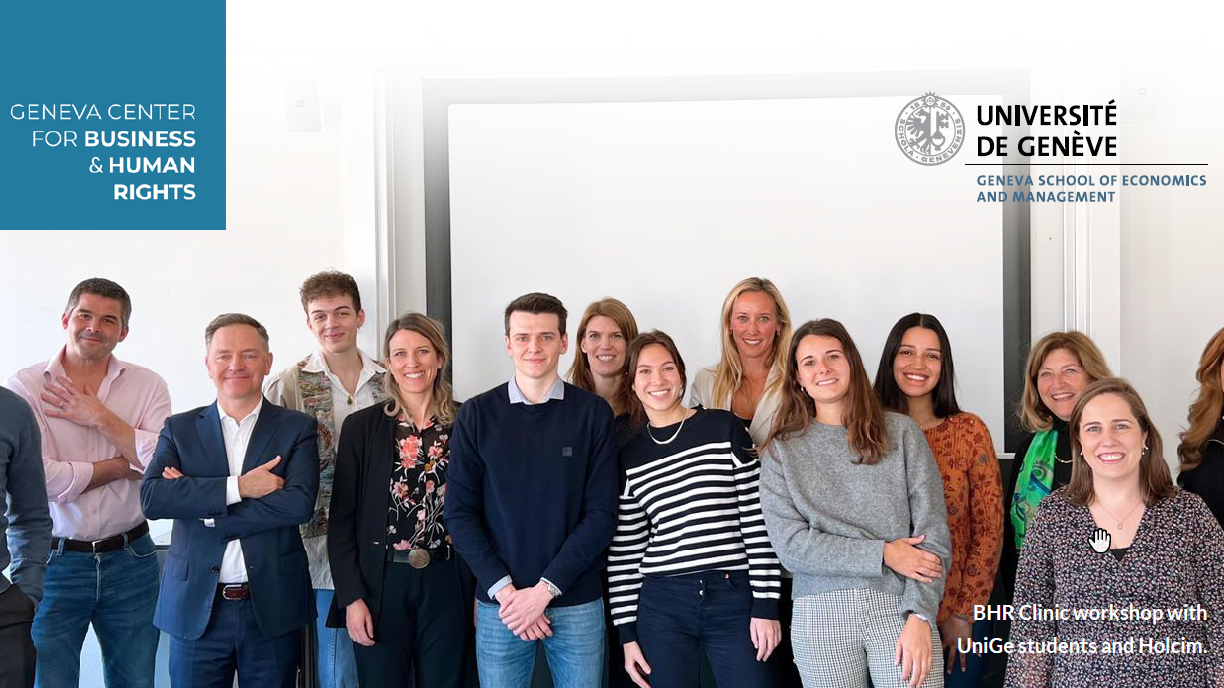 The BHR Clinic at the GCBHR serves the purpose of bringing students closer to practical business and human rights work.
Unlike any course offered in business schools, the BHR Clinic bridges the gap between theory and practice, incentivizes action-oriented research and enables a closer collaboration between academia and industry.
Learn more and become a corporate partner of the Business and Human Rights Clinic!
Latest BHR Insights
This annual meeting focuses on the advancement of human rights research and teaching at business schools.

An exclusive training on human rights for business professionals.

As part of Building Bridges, this panel will discuss how banks currently address these challenges to advance human rights.
Featured Insights
Supply chain dynamics can change rapidly, and disruptions are increasingly the norm, not the exception. By analyzing the impacts of the Covid-19 pandemic on India's coffee and sugar supply chains,…

Drawing on their two earlier reports, Veronica Bates-Kassatly and Dorothée Baumann-Pauly publish a new white paper, which attempts to condense and clarify the risks of basing sustainability claims on Life…

In an interview with AUDI AG, our director Dorothee Baumann-Pauly reiterates that human rights is central to the green energy transition.