2019 Annual Conference of the Society of Business Ethics
Prof. Dorothée Baumann-Pauly facilitates a panel discussion at the Annual Meeting of the Society of Business Ethics in Boston on Aug. 11, 2019, on the topic of "CSR and BHR: Overlapping, Parallel, or Competing Concepts? The Role of Academic Research for Guiding Corporate Practice".
Date: Sunday, August 11, 2019
Time: 10:00 - 11:15 am (EST)
Location: The Colonnade Hotel, Boston MA
Speakers
Heather Elms, American University
Judith Schrempf-Stirling, University of Geneva
Harry Van Buren, University of New Mexico
Florian Wettstein, University of St. Gallen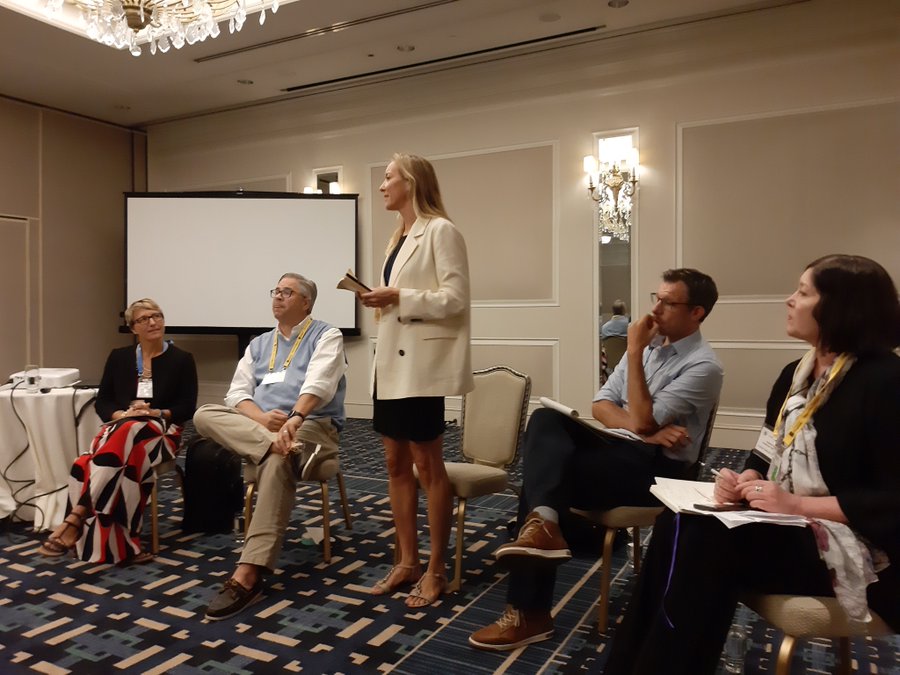 About the Society for Business Ethics

The Society for Business Ethics' mission is to provide a forum in which moral, legal, empirical, and philosophical issues of business ethics may be openly discussed and analyzed. Members include scholars, students, and professionals from several countries with a common interest in research, teaching, or the application of ethical principles to business management.